As Taylor Swift brings her record-breaking 'The Eras Tour' to Europe, Euronews Culture looks at why it took her so long to perform in certain European countries – and what hurdles she faced along the way.
Taylor Swift will set foot in Europe next year to extend her record-breaking "The Eras Tour", performing in some countries for the first time in years. Or ever even – and fans are already in a frenzy.
By most metrics, the 33-year-old American singer-songwriter currently reigns supreme as the biggest pop star on the planet. Her catalogue boasts the most number-one albums of any woman in history, her "Eras Tour" expected to gross an unprecedented €1.27 billion, and competition for concert tickets has been so intense it's ignited parliamentary debates.
As millions of fans (or "Swifties") scramble to get coveted seats, with some even dishing out four-figure sums in resales, they've come to nickname the travail "The Great War", after one of Swift's songs.
In Europe, competition for tickets has been no less intense. But a quick look at Swift's 17-year career shows that her relationship with the continent hasn't always been the easiest, as she has struggled to crack various countries' impenetrable music scenes.
So, as the mega-star prepares to cross the pond, Euronews Culture takes a look at her impact in the continent, and how fans feel about her long-awaited European comeback.
Celebrating her 'eras': Taylor Swift's musical journey so far
"The Eras Tour", which opened this March, celebrates Swift's winding musical journey from her Tennessee country roots to a global pop career and subsequent experimentations with alternative genres.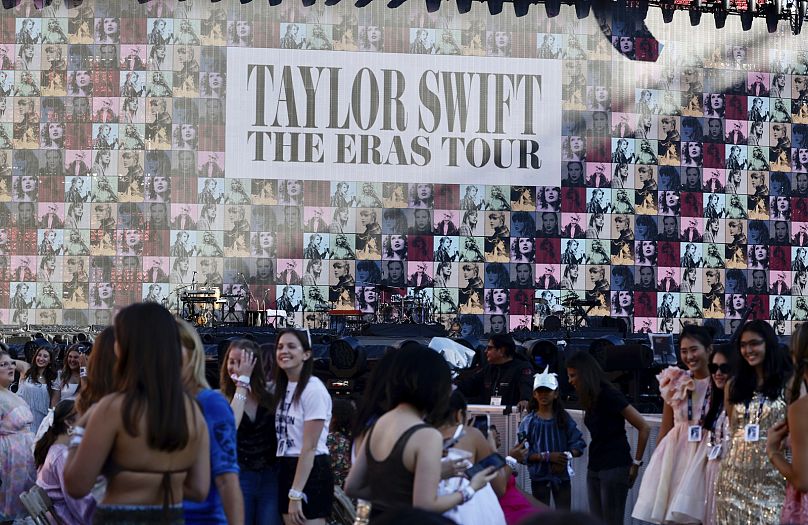 The songstress may be almost two decades into her career and have an endless supply of hits under her belt – reflected in her show's 44-song set list – but she appears no less starry-eyed than at the beginning of her career.
How did Swift become the world's biggest musical superstar?
Back in 2005, a teenage Taylor Swift – then a Nashville-based high schooler – signed a record deal with burgeoning label Big Machine Records, allowing her to break into the country scene the following year.
The twangy Southern accent and banjo-laden production of her early days was far removed from the polished, media-savvy Swift of today. Her PR chops were all-the-more undeveloped – so much so that one song's clumsy use of the word "gay" would eventually be edited out.
Her eponymously titled debut album proved a success in the US, and her subsequent two records, 'Fearless' (2008) and 'Speak Now' (2010) also topped the charts while firmly remaining within the country genre's boundaries.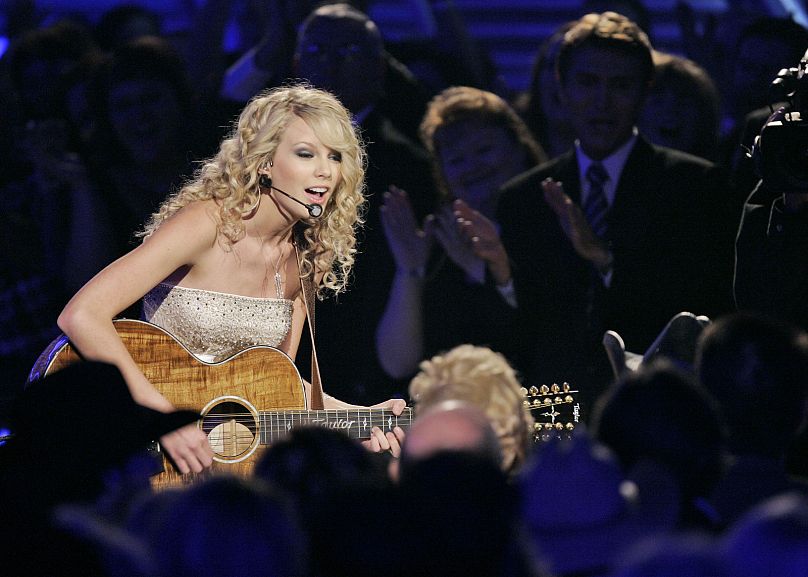 Come 2012, Swift released 'Red', which straddled the fence between country and pop as it incorporated synth hiccups and heavier basslines. It generated radio-friendly anthems 'We Are Never Getting Back Together', '22' and 'I Knew You Were Trouble' that crossed the pond and set Europe's charts ablaze.
But it was the songstress's 2014 release, '1989', which truly kickstarted her transatlantic pop reign. A glitzy, tongue-in-cheek record celebrating youth and poking fun at the public's obsession with her ill-fated love affairs, it triggered a long domino of number ones – 'Shake It Off' and 'Blank Space' its two most successful – and consolidated her place as one of the world's leading superstars. Critics raved, and the Grammys agreed: they proclaimed '1989' their coveted Album of the Year.
But after the meteoric rise came the sudden fall: the pop titan was dragged down by growing press scrutiny over a variety of issues, ranging from the supposedly "toxic" image of her supermodel-lined "girl squad", to her silence on Donald Trump's presidency and her feuds with other music stars, namely Kanye West and Katy Perry.
After a hermit-like, two-year break from the media cycle, Swift came back in 2017, guns blazing, with 'Reputation', which ditched even the faintest Nashville echoes for hard-hitting EDM beats.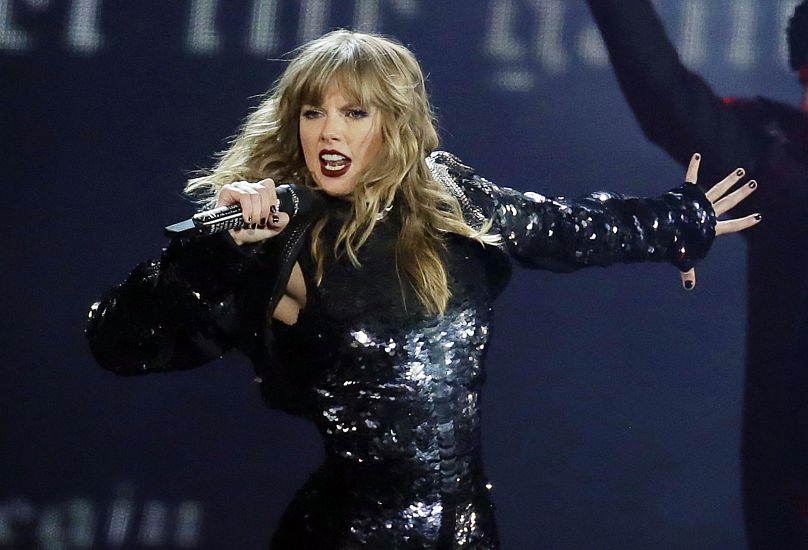 Critics were polarised upon its release; some even labelled the album her first "flop". But sales exceeded expectations, its stadium tour grossed €315 million, and posthumous reviews were much kinder.
After signing a new record deal, Swift came back in 2019 with 'Lover,' which showcased a bubblegum, upbeat aesthetic and saw Swift embrace an explicitly liberal, pro-LGBTQ+ stance, which she would further explore in her Netflix documentary, Miss Americana.
The turn of the new decade saw Swift increasingly push the boundaries of her art and entrepreneurship. Her surprise 2020 COVID-19 lockdown albums, 'Folklore' and 'Evermore' nodded to her country roots while delving into an ever-deeper lyricism – one richly rewarded at the Grammys.
Her synthy 2022 record 'Midnights' also impressed critics, while shooting to number one globally.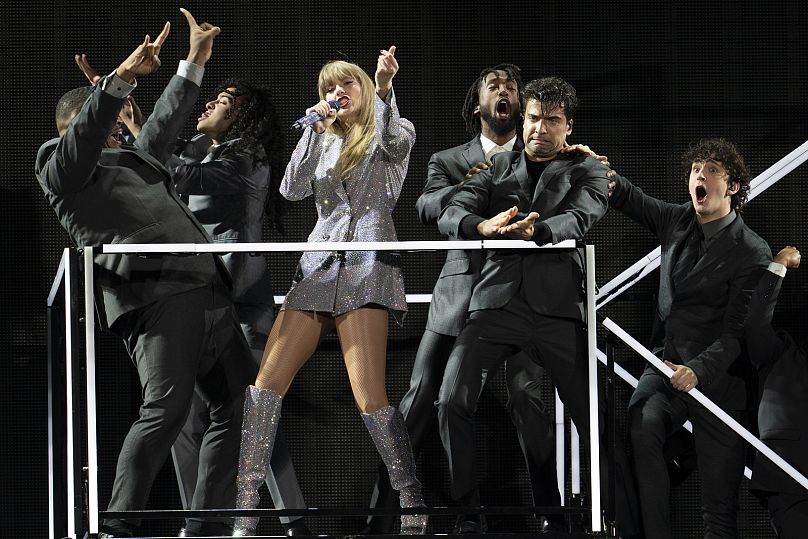 In one of the biggest coups de théâtre in recent music history, Swift ignited a global conversation for deciding to turn a record label spat to her advantage. After the masters of her first six albums were sold off in 2019, the pop star has taken it upon herself to re-record and re-release said albums under the "Taylor's Version" label – the latest being '1989', slated for a 27 October release.
As a result of such developments, the "Eras Tour" has been perceived as a culmination of Swift's work, uniting fans new and old, who see it as a crowning victory over a music industry which they deem to have once shackled their musical idol.
'Lost in translation'? Exploring Taylor Swift's rocky relationship with Europe
After Taylor Swift announced a total of 48 European dates, millions across the continent went into a frenzy – so much so that, in France, Ticketmaster ended up crashing.
But her success in the continent was not always guaranteed.
Back in 2011 – when Swift was already a household name in the US – she performed to half-empty arenas in France and Italy. And some of her biggest hits, from 'Blank Space' to her more recent 'Anti-Hero', failed to make the Top 20 in both countries, despite faring better in northern European markets.
So why has Swift struggled to crack the European music market, especially in Mediterranean nations such as France, Spain and Italy?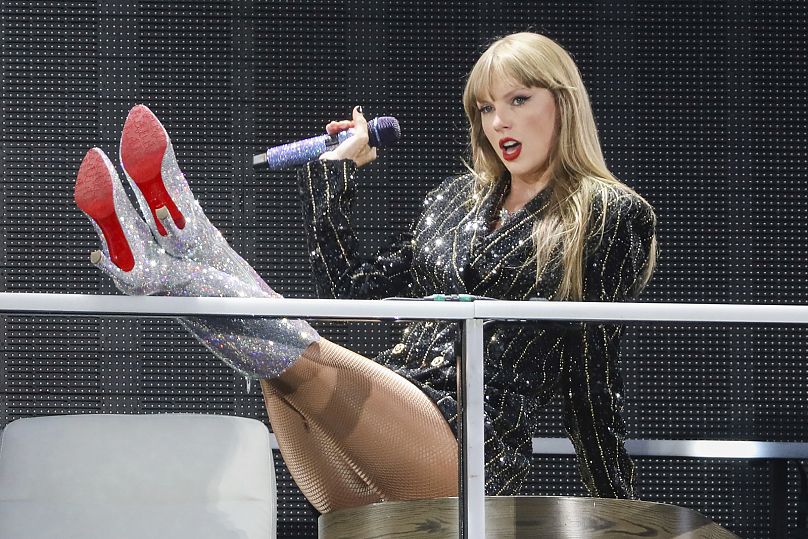 It seems part of the problem is Swift's words may be getting lost in translation.
In Southern European nations, where general English language proficiency is less widespread than in the north, the pop star has struggled to compete with local musicians.
Consequently, the singer-songwriter's lyrical repertoire — often described as an "encyclopaedia of emotions" — is largely ignored or misunderstood.
Eloy, a 31-year-old Spanish social media creator and avowed Swiftie, notes how the American songstress is eclipsed by Latin mega-stars such as Shakira due to such linguistic issues.
"I think the main problem, at least in Spain, is the language," Eloy tells Euronews Culture. "English is not as widely spoken in Spain as in northern European countries and I think that language barrier is what keeps Spanish audiences away from Taylor."
"She may not be on the level of Latin artists like Shakira, but she has a very loyal following that makes sure everyone knows who Taylor Swift is," he adds.
Swift's background in country music — a genre which has struggled to entice European ears — has left her at a further disadvantage.
She may have managed to harness European listeners after she branched out into pop, but it was still not enough to fully consolidate her place in the continent's musical landscape, especially in tougher markets like Italy.
"The absence of adequate promotion in the past has penalised her," states Ylenia, a 27-year-old graphic designer who runs Taylor Swift's Italian Twitter fan page.
With Italy's rich tradition of homegrown pop stars and cantautori (folk singer-songwriters), an English-speaking balladeer like Swift has faced an uphill battle.
"Italy, we know, is a country which in the past few years has favoured Italian music," Ylenia tells Euronews Culture.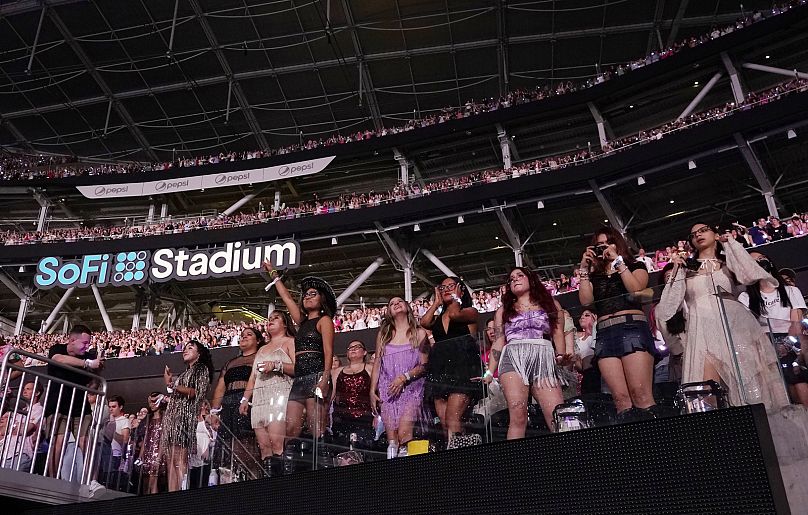 But despite having struggled to overcome such challenges for years, Swift's "Eras Tour" has bulldozed existing hurdles, as she rapidly takes her place at the table of Europe's most popular stars.
Poland, where she will also be performing, is one country where the tour's impact is particularly palpable.
"I wouldn't say she's huge here, but obviously everyone knows who she is," prefaces Martyna, a Swiftie who runs the Taylor Swift Poland fan page on Twitter. "Newspapers talk about her too from time to time… even hairdressers salons are using her old Fearless album cover as a promo photo, which is hilarious."
"[Now], she's getting more and more fans here… lots of people are clinging to Tik Tok trends like the ones with [her songs] 'August', 'Love Story', or, now, 'Cruel Summer.'"
"We actually had first ever Taylor Swift Party in Poland only in January this year," Martyna adds. "And it turns out none of the previous themed parties sold that many tickets. I was honestly shocked. I think it was the first time when we all were like 'Okay, so it's not only 20 of us on Twitter.'"
'It felt like a dream': European fans rejoice as Swift returns to their country
After a five-year hiatus since her last stadium tour, European fans can hardly contain their elation as they wait to see Swift perform live next year.
But for those in countries such as Italy and Spain — where Swift has not toured in over a decade — or in Poland, where she will perform for the first time, it has a particularly emotional value.
"I can't even express how excited everyone is," Martyna states. "I remember the day after Taylor announced shows in Poland and it was such an unreal experience for every fan of hers. The posters, billboards everywhere I went. Her name written by lights on the stadium in Warsaw… [It] felt like a dream."
But as demand has far exceeded supply, not all have been so lucky, with millions left scrambling for scalded tickets.
Last month, Italian fans Gianna and her boyfriend, Alessio* — long-term fans of Swift's — had waited anxiously to enter the Milan sale's online waiting room, only to find there were no spots left.
"Alessio is furious," Gianna tells Euronews Culture. "We will buy tickets in the resales, we will pay more, but Alessio cares so much about [seeing Swift] that he would be willing to spend any amount of money."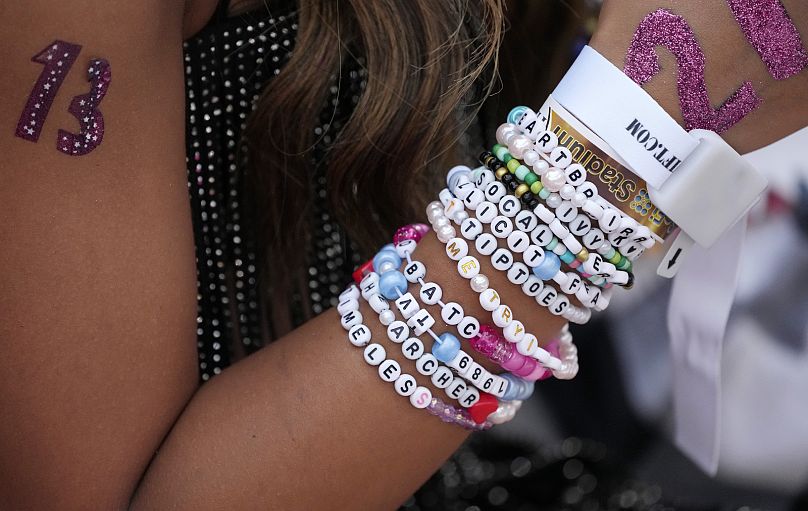 Swift's grand return to Europe may be a chance to for the hitmaker to reconnect with her fans. But as the tour's impact grows increasingly prominent, it has also been a chance for fans to connect with each other – and often, across borders too.
Juan Diego Filippi, a 31-year-old Latin American lawyer who recently moved from the US to Italy, will be attending Swift's concert in Milan next July.
Speaking to Euronews Culture, he remarked on how attending the "Eras Tour" is much more than a chance to watch his favourite artist perform live, but also a way to keep in touch with loved ones he has left behind.
"The Eras Tour is an opportunity for me to stay in close contact with dear friends from my hometown in Latin America as well as to forge new friendships in Europe based on how relatable she feels as a person and songwriter," he says.
"I'm counting the days for July 2024 when old and new friends will join me in person to celebrate life, friendship and how much Taylor's music means to us in Milan for one of her sold out Italian shows."
Source : Euronews