In Europe, Champagne is no laughing matter. The fizzy wine made in the eponymous region in north-east France has enjoyed a protected status since the 19th century, which defends it against would-be impersonators and cheap knock-offs.
In case the world forgot about Champagne's status, last week Belgium issued a crushing reminder to all who dare take its name in vain.
At the request of a committee of French Champagne producers, Belgian customs destroyed more than 2,000 cans of Miller High Life over the beer's century-old slogan "The Champagne of Beers".
IKLAN
The Comité Champagne asked for the destruction of a shipment of 2,352 cans on the grounds that the century-old motto used by the American brewery infringes the protected designation of origin "Champagne."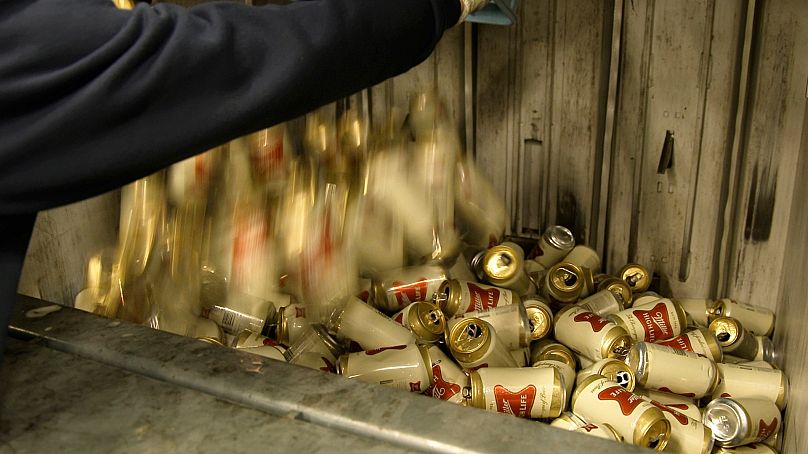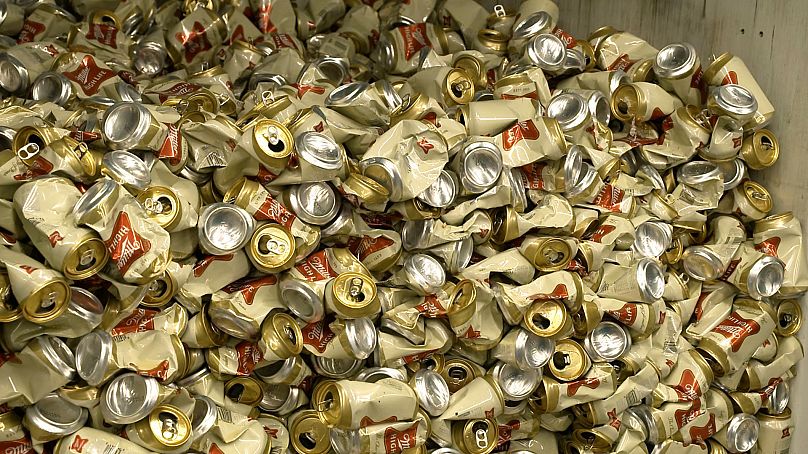 On its way to an unidentified buyer in Germany, the shipment was intercepted in the Belgian port of Antwerp in early February, according to the Belgian Customs Administration. The destruction of the cans on 17 April was paid for by the Comité Champagne.
Molson Coors Beverage Co., which owns the Miller High Life brand, doesn't currently export it to the European Union, where EU rules stipulate that goods infringing a protected designation of origin can be treated as counterfeit.
The 27-nation bloc has a system of protected geographical designations created to guarantee the true origin and quality of artisanal food, wine and spirits, and protect them from imitation.
That market is worth nearly 75 billion euros annually – half of it in wines, according to a 2020 study by the EU's executive arm.
Charles Goemaere, the managing director of the Comité Champagne, said the destruction of the beers "confirms the importance that the European Union attaches to designations of origin and rewards the determination of the Champagne producers to protect their designation."
An American Tradition
Molson Coors Beverage Co. said it "respects local restrictions" around the word Champagne.
"But we remain proud of Miller High Life, its nickname and its Milwaukee, Wisconsin provenance," the company said. "We invite our friends in Europe to the US any time to toast the High Life together."
The Miller Brewing Company was founded in the 1850s by a German immigrant to the US, Frederick Miller. Miller High Life, its oldest brand, was launched as its flagship in 1903.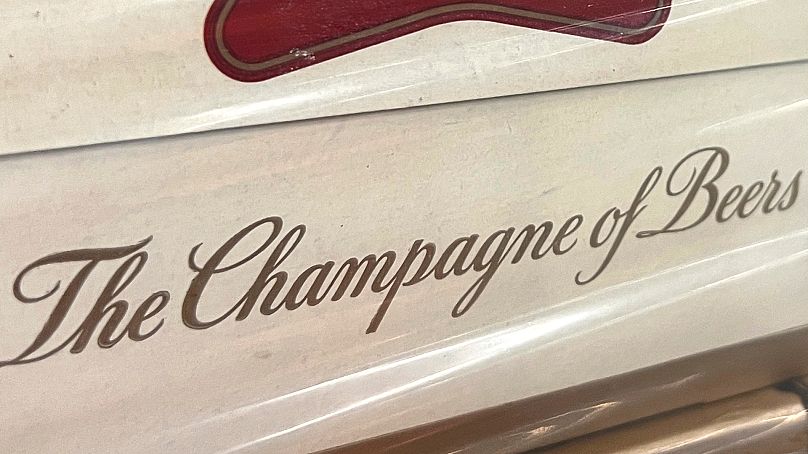 According to the brand's website, the company started using the "Champagne of Bottle Beers" nickname three years later. It was shortened to the catchier "The Champagne of Beers" in 1969.
Miller High Life has also been sold in Champagne-style 750 ml bottles during festive seasons.
"With its elegant, clear-glass bottle and crisp taste, Miller High Life has proudly worn the nickname 'The Champagne of Beers' for almost 120 years," Molson Coors Beverage Co. said in a statement to The Associated Press.
Source : Euro News