Summer's not over yet, and if your swimsuit collection needs a refresh, ysk that SKIMS (you know, Kim Kardashian's shapewear empire) is dropping a new swim collection!!! The brand tapped certifiable cool girls Paris Jackson, Bella Poarch, and Madison Bailey to model the collection. And all I have to say is: 🔥🔥🔥!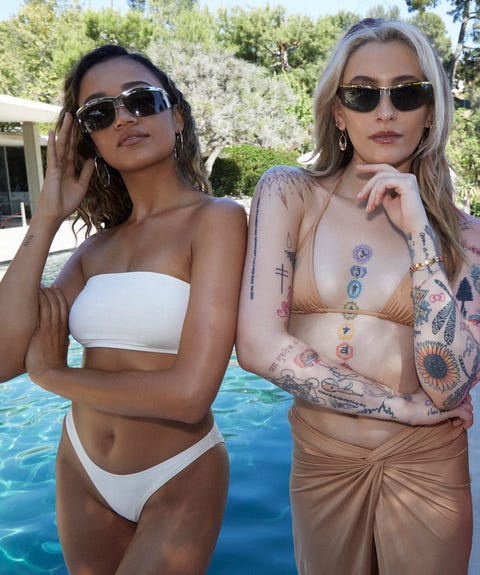 I mean…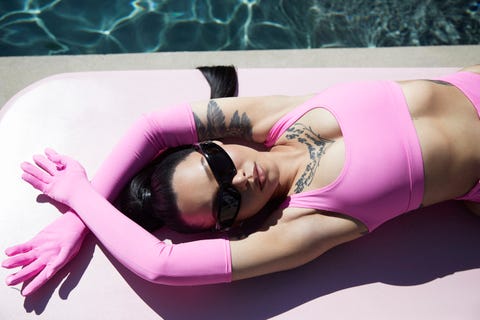 For my fellow Olds out there, here's a quick recap on the brand's latest campaign stars. You know Paris Jackson because she's a super-successful actress, model, and musician (and the daughter of Michael Jackson). Bella Poarch came onto the scene with a viral TikTok you've definitely seen, and she's also a musician known for her incredibly catchy tunes (and also, she was on the cover of a little mag called Cosmopolitan). And if you watched Outer Banks, you def recognize actress Madison Bailey, who plays Kiara.
The swimwear is made with SKIMS' signature supportive fabric so you can feel like your most confident self, whether you're hanging with Bella, Paris, and Madison at an exclusive L.A. pool party (the dream!) or lounging in your parents' backyard. The new collection features two-pieces, one-pieces, and some seriously cute dresses, skirts, and cover-ups that I would legit wear out on a date or to happy hour. Oh, and also a pair of swim gloves. Casual.
Source : Cosmopolitan